CASCADE COMMUNITY YOUTH
WE ARE A CONGREGATION FOCUSED ON OUTREACH MINISTRY TO OUR COMMUNITY AND THE WORLD BEYOND WITH AN EMPHASIS ON YOUTH.

YOUTH GROUP
JR HIGH YOUTH GROUP MEETS WEEKLY ON MONDAYS @ 7PM
SR HIGH YOUTH GROUP MEETS WEEKLY ON WEDNESDAYS @ 7PM
FOR QUESTIONS CALL THE CHURCH OFFICE 208-382-4216
MEXICO MISSIONS
MEXICO MISSION TRIPS ARE PLANNED FOR SPRING BREAK. WE PARTNER WITH YUGO MINISTRIES FOR OUR TRIPS TO ENSENADA. OUR YOUTH RUN VBS CAMPS AS AFTER-SCHOOL PROGRAMS AND HELP WITH FEEDING PROGRAMS ALL SPONSORED BY YUGO. 
SOUP & SCRIPTURE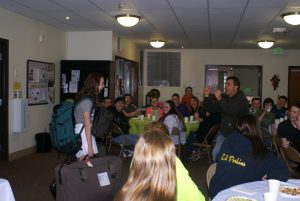 WE HAVE A UNIQUE OPPORTUNITY TO REACH THE JUNIOR AND SENIOR HIGH STUDENTS IN CASCADE THROUGH THIS WEEKLY OUTREACH EVENT. WE PARTNER WITH THE CHURCHES IN OUR COMMUNITY TO PROVIDE LUNCH AND A MESSAGE FOR ANY SECONDARY STUDENT WHO WANTS TO ATTEND