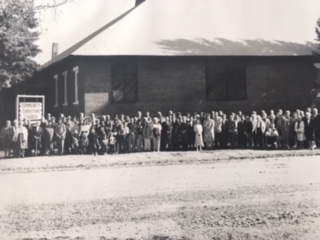 Beginnings...
The Cascade area of Valley County consisted of a group of small communities like Thunder City, Crawford, Van Wyck and others when the Community Methodist Church was started around 1907-08 in Thunder City. The church was organized, and a chapel built by the Klints, Herricks, Readys, Logues, and other ranchers in the area. This all changed when the railroad pushed through from Smiths Ferry in 1912.
The small communities lost their identity and became a part of the trade and rail center of Cascade. The Community Methodist Church and its building was moved to Cascade-where the action was. The members used the chapel until 1924, when it was sold to the Catholic Church.  A new building and parsonage was built by the Methodist. The Community Methodist Church remained a part of the Cascade Community for three more decades. In 1953, because of struggles and a declining membership, it was decided the church would close. God has a different plan – Harry Bean, Glen Morris, Rev. Harzell Cobb of Boise First Christian Church, and others worked out the financial arrangements to assume the debt and purchase the building. Thus the Community Christian Church of Cascade was chartered on 12/20/53.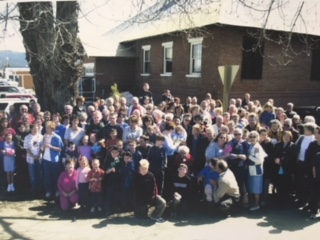 Rebuilding...
In 1991, our name was changed to Cascade Community Church which has served to continue the emphasis on serving the community for Christ.  In 2005, with the 82 year old building in need of repairs and with the increase of attendance, the Lord opened the opportunity to either remodel the old building or build a new one.
The decision was to rebuild on the same site, so the old building was torn down and the new one went up. We moved in the new building in May of 2006.
Our church has been led through Pastors DePortee, Davidson, Hannaman, Johns, Patton, Morgan, Wilson, Neumann, Farmer, Hoekstra, Thibodeaux, Gough and Andy Wegener as of Feb. 2011.